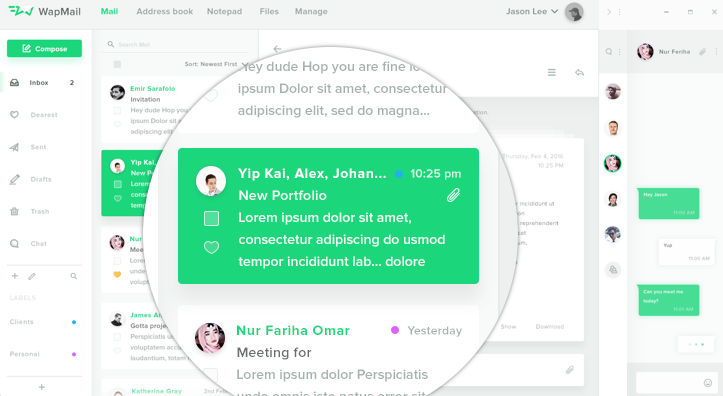 SalesWidget - User Engage
Take care of the customer-seller relationship
Every user of your site can become your customer. Take care of each of them and thereby gain more trusted clients. Encourage conversation with a consultant, show that you are available for them. Motivate into action, be a guide through the website and a mentor to the user who, thanks to you, can make the best decision.
User engagement
Every day, your website or online store gains unique new users. Involve them to make a purchase or complete a goal, make contacts through which only you can gain. Interact with them, send promotions, or encourage them to buy, say, a discounted product from a given category. SalesWidget connects you with customers in an innovative and effective way! Don't lose your clients, become their guide through your store or website.
Trigger system
Triggers are automatic messages that are displayed to the user after a certain time, set by the agent supporting the SalesWidget. Many messages can be set on any number of subpages. The number of triggers is limitless! This incredibly useful function enables you to establish a relationship or start a conversation with each user of the website or online store, leading to increased sales or achieving of a target, and leaving your users feeling adequately serviced. The possibilities are endless. From setting an ordinary welcome message to product offers and promotions displayed on particular pages of your store. It all depends on what you want to use them for!
Take care of the customer-seller relationship
Każdy użytkownik Twojej strony może stać się Twoim klientem. Zadbaj o każdego z nich i tym samym pozyskuj kolejnych zaufanych klientów. Zachęcaj do rozmowy z konsultantem, pokaż, że jesteś do ich dyspozycji. Motywuj do działania, bądź przewodnikiem po stronie internetowej i mentorem użytkownika, który dzięki Tobie może podjąć najlepszą decyzję. 
Engage your customers
Each trigger is an impulse, engaging the client to perform a particular action. Make and strengthen relationships, encourage them to start a conversation, increase your chances of selling and achieve your desired objectives.
Become a guide on your website
Show your users that you are at their disposal. Don't just be the owner of the company and a seller in an online shop, be a partner to your client. Take care of their comfort while shopping and moving through the website. Let them feel safe right from the first contact with you and your website.