How can we help you?
Start > Support
To turn off existing widget at domain you should compleate following steps:
Go to "Modules",

Choose "Domains" section,

Here you can manage your widgets using switch button, widget will not appear at chosen domain but system will still gather important data.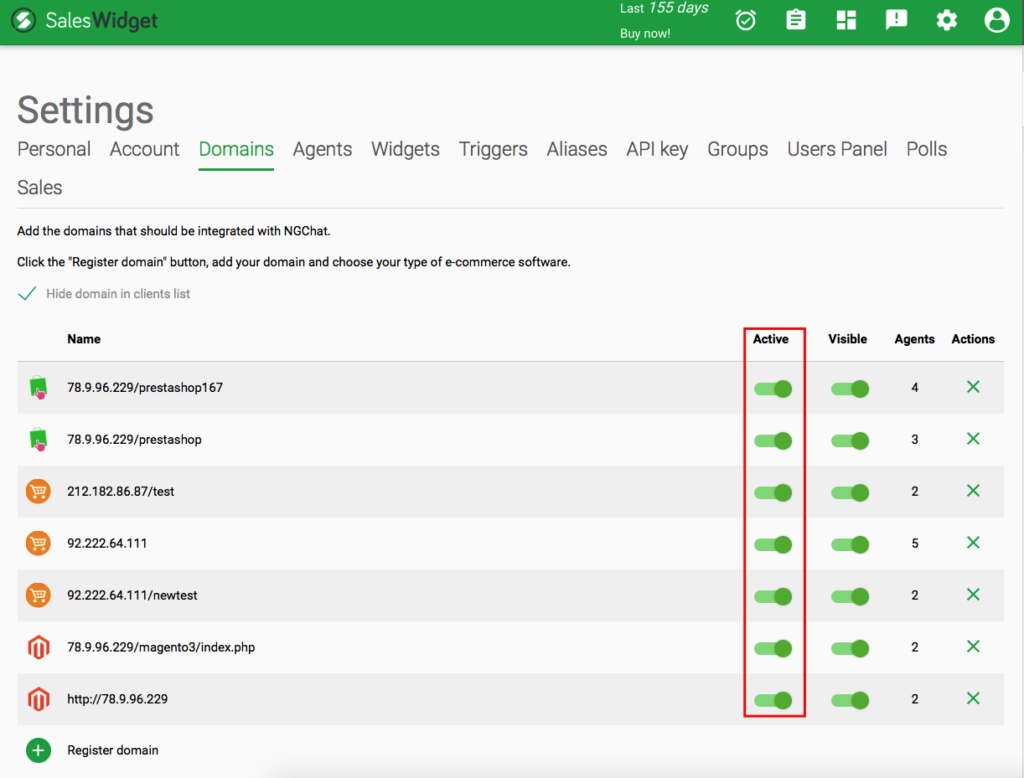 If you have a problems please contact our support team immediately by e-mail or SalesWidget on our site.